Philadelphia Eagles: Three Things to Watch in Cowboys/Eagles Showdown
After a huge 21-10 victory over the visiting Minnesota Vikings a week ago, the Philadelphia Eagles will look to make it two wins in a row as they face the Dallas Cowboys on Sunday Night.
Doug Pederson's Philadelphia Eagles didn't play their best football a week ago but fought their way to a surprising victory over the then undefeated Vikings. Carson Wentz threw for 138 yards and a touchdown, but was pressured often and tossed two interceptions as well.
A Josh Huff 98-yard kickoff return for a touchdown jump-started the Eagles early, and give them a lead which they never let go of. The first touchdown catch for Dorial Green-Beckham, added with two Caleb Sturgis field goals were all the Eagles needed. Four turnovers forced by the Eagles also played huge dividends in the victory.
This week, the Eagles have a tougher test as they travel to AT&T Stadium to face Dak Prescott and the Cowboys. The two sides split last season's meetings with the road team winning each game. After an opening weekend defeat at home vs the New York Giants, the Cowboys have rolled off five straight wins and will head into Sunday's clash fresh following their bye week.
Prescott has filled in superbly for the injured Tony Romo by tossing over 1,400 yards, and seven touchdowns to only one INT. Rookie first-round selection Ezekiel Elliott has rushed for 703 yards and five touchdowns. Prescott has done a good job of spreading the ball around to many options. Cole Beasley, Brice Butler, Terrance Williams and Jason Witten have all contributed during the loss of Dez Bryant due to injury.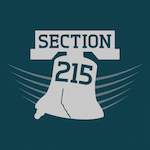 Heading into a huge rivalry match on Sunday, here are my three things to watch for.
1.) Eagles NEED to avoid penalties, turnovers to win!
This might be basic, but the Eagles have to do these two objectives in order to win. Dallas has a balanced offense that holds one of the best offensive lines in the N.F.L. Jim Schwartz's defense needs to be disciplined and make the plays when called upon. Needless penalties will also hurt the Philadelphia Eagles' chances of coming home with a win, so the Birds need to limit the mistakes on that side as well.
2.) Carson Wentz HAS to make smart decisions with the football.
After a flying start for the rookie, he has come down to earth a little now with three INT's passing. I feel the rookie needs to make smart decisions on Sunday for his team to have a chance to win. Dallas' defense isn't intimidating but he cannot afford to force the ball on passing situations. Wentz will need to take chances, but make them smart ones by throwing short passes and picking apart the Cowboys secondary.
3.) Eagles WR's HAVE to make catches on Sunday.
Dropped passes will hurt any offense, but the Eagles need to avoid drops at all cost on Sunday. Carson Wentz will be entering a tough atmosphere on Sunday and the Eagles wide-outs need to have their QB's back. Jordan Matthews, Josh Huff, Nelson Agholor, and DGB all need to be ready to break out on Sunday and all are capable of doing so. The Cowboys secondary features solid players in Byron Jones and Morris Claiborne but they are not shutdown defenders. I feel that Sunday's game will come down to who wins the battle out wide, the wide-outs or the secondary.
The Eagles have a huge chance to upset the Cowboys at home, but they need to take advantage of the opportunity they have in front of them. A win on Sunday moves the Birds to 5-2 and 1-1 in the N.F.C East.