Miles Sanders needs Jordan Howard back for Eagles in Week 13
The Philadelphia Eagles would love to see the duo of Jordan Howard and Miles Sanders back in action for Week 13 against the Miami Dolphins.
To say the offense of the Philadelphia Eagles has been struggling in recent weeks would be a huge understatement when seeing how injuries have caught up to Doug Pederson's squad, one of which happens to be Jordan Howard.
At the beginning of November, the Eagles running back suffered a shoulder injury against his former team that has forced Howard to miss the previous two games, both losses to the New England Patriots and Seattle Seahawks.
When taking into consideration that Philadelphia combined for just 19 points in those two games, it's easy to understand why there's so much hope that Howard will be healthy enough to go for Sunday's contest against the Miami Dolphins.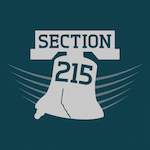 Not to mention, if Howard is back in action, this will take a ton of pressure off Miles Sanders in the backfield as well.
With his teammate missing in action over the last two contests, Sanders has seen more carries than usual, and even put up solid numbers against two top defenses by combining for 101 rushing yards on 23 carries.
This may seem like Sanders has been able to adjust just fine, but also it's no secret having the duo with Howard can give Philadelphia an extra advantage on offense.
Facing a struggling team in the Dolphins makes it seem like the Eagles will finally catch a break in Week 13 to get back on the winning track, but this also seems like the ultimate trap game for Philadelphia.
A team like Miami has nothing to lose at this point in the regular season other than playing spoiler role, and they would love to make things more complicated for Philadelphia's playoff chances by handing them a third loss in a row.
If Howard is healthy enough to return, this will certainly put the Eagles in much better position to get back to .500 on the season, and keep things close with the Dallas Cowboys in the NFC East race.
But if Howard is unable to go, here's to hoping that Sanders is ready for another game with an increased workload, because the Eagles need all of the extra help possible at this point on offense, especially after the last two weeks.