Phillies should avoid going after Anthony Rendon in free agency
Despite the temptation, the Philadelphia Phillies should avoid trying to sign Anthony Rendon in free agency.
Over the next few months, the Philadelphia Phillies will most likely be linked to numerous players available in free agency, including Washington Nationals star Anthony Rendon.
Even before the Nationals went on to win their first World Series title in franchise history, Rendon was already considered one of the top free agents for 2020, and rightfully so when looking at some of the career numbers he displayed this past season.
Not only did Rendon set a career high in home runs (34) during the 2019 season, but the third baseman also led the league with 126 RBIs, which also happened to be a career high as well.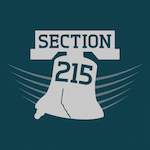 When taking some of these factors into consideration, a player like Rendon would seem like a dream target for the Phillies, especially since third base was one of their weaker positions throughout 2019.
But also, one can only imagine what the asking price for Rendon is going to be after looking at the career year he just put together.
Plus, after investing all that money in Bryce Harper last offseason on top of the fact that Philadelphia should really be focusing on adding better pitching over the next few months, the cost for someone like Rendon seems like it will be a bit too much.
More than ever, the pressure will be on for the Phillies heading into the 2020 season after failing to live up to the high expectations from this past season.
Originally, the addition of Harper was supposed to be the missing piece to Philadelphia becoming a legitimate World Series contender in the National League, but watching the Phillies finish in fourth place within the division shows how much of a disappointment they turned out to be.
Numerous changes clearly need to take place in the offseason to put the team in better position to make sure this doesn't happen again in 2020, but spending that kind of money on Rendon instead of other areas could result in another disappointing year.
In other words, as great as it would be too add a talented player like Rendon to the mix, this unfortunately doesn't seem like the best move for Philadelphia in free agency.