Phillies should regret not pushing harder to trade for Yasiel Puig
With Yasiel Puig heading to the Cleveland Indians, the Philadelphia Phillies missed out on another key target before the trade deadline.
Over the last couple of weeks leading up to the trade deadline, there were plenty of rumors surrounding the possibility of Yasiel Puig ending up with the Philadelphia Phillies to boost their chances of competing during this final stretch.
Due to the unfortunate injury of Andrew McCutchen suffering a torn ACL back at the beginning of June along with the drama surrounding Odubel Herrera, the Phillies have been making all sorts of moves trying to fill the void in the outfield.
While there have been plenty of times in which they seem close to finding a solution, consistency has been an issue, which is why Puig seemed like such an intriguing option.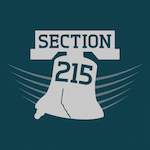 Baseball fans can express whatever concern they want about Puig's emotions being out of control at times, but at the end of the day, his talent as a player makes him well worth the risk.
Unfortunately for Philadelphia, there were numerous other teams rightfully interested in Puig as well, and after the weeks of rumors, it looks like the outfielder has officially found a new home in the Cleveland Indians.
Similar to the Phillies, these final two months are going to be extremely important for the Indians when it comes to making a final push for a playoff spot, and there's no question the presence of Puig will put them in much better position to make this happen.
As for Philadelphia, well one can't help but feel the frustration over the team missing out on another great potential trade target in Puig.
Without question, Puig would have easily helped fill a need in the outfield along with taking care of their situation at third base as well since Gabe Kapler could easily just move Scott Kingery to the position instead of the outfield.
Even if the argument can be made that Philadelphia deserves some credit for some of the underrated moves made over the last few weeks since Drew Smyly is turning out way better than expected, missing out on Puig hurts.
Yes, there was always the concern of losing Puig to free agency next offseason while giving up too much in the mean time, but if it helped the Phillies achieve the ultimate goal of winning the World Series, well this is what really mattered the most.