Tanner Roark another missed opportunity by Phillies before deadline
The Philadelphia Phillies missed out on another key pitcher before the trade deadline after Tanner Roark was acquired by the Oakland Athletics.
Plenty of players were linked to the Philadelphia Phillies in the weeks leading up to the trade deadline, but there's no question that pitching was arguably a top priority.
While Aaron Nola continues to make a case for working his way into becoming one of the game's best pitchers, it would be an understatement to say that most of Philadelphia's other options are pretty inconsistent.
Not to mention, with Jake Arrieta dealing with a bone spur in his elbow, there's no telling what to expect from the Phillies starter over these final two months of regular season action.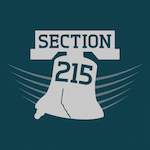 Between taking a shot on Drew Smyly that already seems to be paying off along with recently acquiring Jason Vargas, Philadelphia deserves some credit for making some moves to improve their situation in the pitching department.
However, Tanner Roark seems like one player the Phillies should have made a stronger push to land before the former Cincinnati Reds started ended up on the Oakland Athletics before Wednesday's deadline.
Dating back to the 2018 season, some will make the case that Roark would have been a waste of time on a team like Philadelphia with his 15-21 record, but also a fresh start on a legitimate contender seems like it could have helped get back on track.
Plus, with Roark previously spending time on the Washington Nationals, his familiarity within the division could have provided the Phillies with an upper hand during these final two months of action before October.
This time of year always consists of the serious contenders making a few key moves before the trade deadline to put them in better position to earn the honors of playing in October while competing for a World Series title.
Only time will tell when it comes to seeing how things with Roark will play out in Oakland, but it's difficult not to wonder what could have been in Philadelphia.
On a positive note, even with the team missing out on Roark at least the other pitching moves on top of acquiring Corey Dickerson to boost the outfield has the Phillies in better position to compete compared to a few weeks ago.