Yasiel Puig deserves serious consideration from Phillies before trade deadline
Could Yasiel Puig end up being an option for the Philadelphia Phillies before the trade deadline?
Since the Philadelphia Phillies clearly need all of the extra help they can get during these next two months before the playoffs, the team has been linked to numerous players leading up to the trade deadline, especially in the pitching department.
Over the next couple of days, there's a good chance that rumors will begin to heat up in regards to potential targets for the Phillies, and while Philadelphia was busy making moves on Tuesday by acquiring Jason Vargas, Yasiel Puig may be the next name worth monitoring.
Losing Andrew McCutchen to a torn ACL at the beginning of June was a crushing blow for the Phillies since his veteran presence has been unbelievable throughout the 2019 season.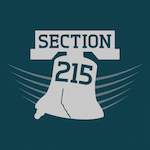 But most importantly, McCutchen being sidelined left Philadelphia without one of their key outfielders, which is why Puig makes such an intriguing option.
As Richard Justice from MLB.com recently pointed out, there are plenty of teams that could use the kind of offense that Puig brings to the table, and even he listed the Phillies as a potential landing spot before the deadline.
Plus, if Philadelphia were to end up acquiring Puig for the outfield, moving Scott Kingery to third base for the rest of the season could end up working wonders for the Phillies as a team.
Even if there would be some concerns over Puig only being a short-term answer before hitting free agency next offseason, this seems like a problem that Philadelphia wouldn't mind dealing with down the road since the main focus is on this final two-month stretch.
With the kind of extra offense Puig could bring to this lineup that already consists of power hitters such as Bryce Harper and Rhys Hoskins, this could be exactly what the Phillies need to help secure one of the playoff spots in the National League.
Anything short of reaching the playoffs this year after a successful offseason would be considered a huge disappointment for Philadelphia, and put even more pressure on the team heading into 2020.
So if there's any chance of landing a star talent like Puig, whatever the Phillies need to do in order to make it happen, here's to hoping they convince themselves to go through with it.