Philadelphia Flyers offseason overhaul, part three: Justin Braun and Kevin Hayes
The Flyers made another pair of moves on Tuesday, as they continued a frantic offseason of wheeling and dealing.
Philadelphia Flyers GM Chuck Fletcher has been a busy man in the days leading up to the NHL Draft this weekend.
The team's reshaping continued on Tuesday with a trade for former San Jose Sharks defenseman Justin Braun, and the reported signing of Kevin Hayes to a long-term contract.
Reviews so far have not looked kindly upon the moves, but I for one fail to see the issue here, as both of these players improve the team for this upcoming season without sacrificing any players currently in the organizational pipeline.
Let's start with Braun.
It has been pointed out that, by advanced metrics, he doesn't grade out all that differently from the recently departed Andrew MacDonald. This is a frightening thought. Did the Flyers just use the cap money they saved by buying out MacDonald on a player who will be just as detrimental to the team on the ice as he was?
No, they didn't.
These numbers can be twisted in any fashion, but Braun does grade out over MacDonald in several key areas like Corsi and Fenwick per 60 minutes (C/60 and F/60), and the gaps between the players are highlighted even more when you get into "5-on-5 close" situations.
Braun is far from a perfect addition, and at age 32, he has probably already started his decline. But this deal was predicated on the fact that he has one year left on his contract, and so the Flyers are afforded the ability to quickly move on from him if the move turns out to blow up in their face.

Philadelphia Flyers
Broad Street Buzz

Philadelphia Flyers 2020 Draft Spotlight: Seth Jarvis
I believe the addition of yet another right-handed shot from the defensive position, coming on the heels of the Matt Niskanen acquisition last week, balances the Flyers blueline nicely at this point in time. Braun should fit well playing second pairing minutes (20-21 per night) with a more offensive-minded partner on the left side, either Shayne Gostisbehere or Travis Sanheim.
In addition, bringing Braun into the fold also allows the Flyers to shelter Philippe Myers to some extent with third pairing minutes (17-18 per night) for at least the first part of the season. Then, when Myers is hopefully ready to take on more responsibility, his usage can be flipped with Braun's.
In an ideal world, this would happen around mid-season this year, though numerous other factors such as injuries could spoil that, of course.
The only fault I can find in the trade is the fact that the Flyers had to move two draft picks to acquire Braun. After all, the Flyers were doing the Sharks a bit of a favor after San Jose had just twisted themselves into some cap trouble because of the monster contract they handed to Erik Karlsson.
A second-round pick this year and a third-round pick next year seemed like a lot for a potential one-year rental. But maybe this was what Fletcher had to do in order to outbid some other club(s).
Whatever the case, I don't agree with the Flyers fans out there who might be mourning the loss of draft picks when the players selected in those slots wouldn't be able to help the club for at least three years, and that's being generous.
We now have Robert Hagg and Samuel Morin pushed out of the Flyers' top six as a result of Fletcher's moves in the past week.
Does he move on from Hagg at this point? Or does this signify that a Gostisbehere trade may be imminent? Seemingly all possibilities are on the table right now.
The other big news from Flyers Nation is that the team has all but locked up Kevin Hayes to a massive seven-year, $50 million contract. I am not surprised that they got a deal done with the pending unrestricted free agent before he hit the open market, as I assumed it was a done deal when I wrote about it a few weeks ago.
Still, the length of the contract and overall cap hit is a bit staggering. Even the most rah-rah optimistic Flyers fan has to admit that.
But, you know what?
This team needed improving, and Hayes makes it better. Yes, he's overpaid. But Fletcher and company (hopefully not Paul Holmgren) presumably did their homework and knew that Hayes was the best player they could afford and who they thought would be willing to play for the team.
It's all well and good to hope that the Flyers make a play for the highest profile, most expensive players on the market. But the simple fact is that this organization is a tough sell right now.
Flyers management is banking on the injection of new blood like Hayes, Braun and Niskanen bringing the team back to a competitive level, which in turn will get the attention of players around the league in the years to come.
Cities and markets don't become destinations overnight. The Flyers have to get back to achieving a level of success that will put them in the upper echelon of places that players will flock to. And you do that by showing you are willing to commit financially and then having success on the ice.
We should also note that all of the Flyers' new additions have been past the second round of the playoffs at least once in their careers, with Niskanen having won a Stanley Cup. The same can't been said for Sean Couturier, Ivan Provorov, Jakub Voracek, Gostisbehere and basically the whole "core" of this Flyers team.
Fletcher is clearly employing a bit of "old school" hockey mentality here by bringing in such players, something that is sure to upset the analytics community.
But that's fine with this Flyers fan. I welcome the changes on the ice and in the locker room that these moves signify.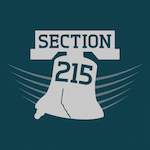 Now, I'm just wondering what else Fletcher has up his sleeve, while hoping that it doesn't doom the Flyers' salary cap situation. Philadelphia has been quite busy so far this offseason, and here's to hoping it all pays off by the time the 2019-20 season officially gets underway.