76ers shouldn't view Heat as threat to land Jimmy Butler
While nothing is guaranteed in free agency, the Philadelphia 76ers shouldn't view the Miami Heat as a threat to potentially land Jimmy Butler.
Ever since the Philadelphia 76ers watched their season come to an end in the playoffs against the Toronto Raptors, the biggest question surrounding the team has been whether Jimmy Butler would end up sticking around.
In what shouldn't have been considered a surprise by any basketball fan, Butler opted out of his player-option for next season to put himself in position to potentially earn a max deal at some point this offseason.
As for whether the offer will come from the Sixers, nothing is set in stone at the moment since free agency doesn't officially begin for another few weeks, but everyone knows the team would be foolish to pass on the opportunity.
Around this time last year, Philadelphia was trying to figure out a way to bring on a third superstar to play alongside Joel Embiid and Ben Simmons to put the Sixers in better position to compete with the other top contenders in the Eastern Conference.
Yes, it did take the Sixers a little longer to land Butler since the trade with the Minnesota Timberwolves didn't exactly take place until the 2018-19 regular season was officially underway, but better late than never, right?
One can only imagine how different the rest of the playoffs would have been if Philadelphia ended up advancing to the Eastern Conference Finals instead of losing to Toronto, but at least the team was able to see what kind of potential there was with Butler part of the mix.
No matter what it takes, the Sixers need to do everything within their power to convince Butler to return, and while they will most likely end up competing with a few other teams, at least the Miami Heat don't seem like that much of a threat.
Jimmy Butler has told confidants that if Miami wants to talk on or after June 30 he would certainly – and happily – listen, according to a person with knowledge of the situation.

(Of course, the "how would Miami have the $$$" portion of this equation remains most unclear.)

— Tim Reynolds (@ByTimReynolds) June 14, 2019
It doesn't take a rocket scientist to understand that Butler will be looking for a max deal in free agency, whether it happens to be from Philadelphia or another team willing to open up their checkbook.
Just the though of Butler joining a team like the Heat would most likely result in another threat in the Eastern Conference, but also seems unlikely to happen since, as mentioned by Tim Reynolds already, the money factor seems like it would be an issue.
Based off the fact alone that Miami doesn't have the salary cap space to potentially offer Butler the max deal he's expected to sign makes this scenario seem like it will end up being all talk without any action.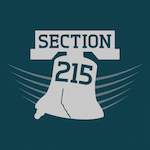 In other words, while teams like the Los Angeles Lakers should be viewed as a threat for the Sixers in regards to going after Butler, at least the Heat's situation doesn't make it seem like they will be as big of a concern.