Broncos trade for Joe Flacco gives Eagles one less potential partner for Nick Foles
With the Denver Broncos agreeing to a trade to bring Joe Flacco on board, the Philadelphia Eagles have one less trade partner if they use the franchise tag on Nick Foles.
This time of the offseason tends to be quiet for most football teams, and while Philadelphia Eagles fans continue to speculate where Nick Foles could end up for the 2019 season, it looks like the Denver Broncos can be eliminated as a potential suitor for the former Super Bowl MVP.
Earlier this week, the Broncos pulled off a major surprise after agreeing to a trade that would bring Joe Flacco on board from the Baltimore Ravens once the new league year got underway in March, meaning the Case Keenum era in Denver appears to be over after just one season.
Ever since Peyton Manning decided to call it a career three years ago, the Broncos have been struggling to find a consistent quarterback to run the offense. And while Keenum's in general weren't all that terrible, they certainly didn't live up to the hefty deal he signed prior to last season, which is part of the reason behind the team's recent decision to go with Flacco.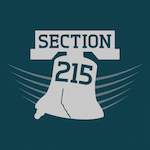 With the Ravens deciding to get the Lamar Jackson era underway earlier than expected after the rookie helped the team win the AFC North this past season, the organization made it clear early on they would be willing to work with Flacco when it comes to finding a new team in preference.
At this point in his career, Flacco had every right to want to join a team with a legitimate shot at being a playoff contender, and even though this doesn't mean much to the Eagles since the Broncos play in a different conference, this still eliminates any potential Foles trade.
Early signs point to Philadelphia using the hefty franchise tag on Foles so they could work with the quarterback to find a new team through a trade, but now that Flacco will be heading to Denver, this gives the Eagles one less team to potentially negotiate with.
Sure, there are still plenty of other candidates to choose from such as the Miami Dolphins or Jacksonville Jaguars, but also the last thing Philadelphia wants to see happen is any potential deal fail to fall through after the tag is already applied.
The whole intention of potentially using the franchise tag on Foles was to gain something in return from another team in need of a quarterback, and while the Eagles shouldn't have an issue if this is in fact the approach they take, it is somewhat concerning to see the Broncos already ruled out.
In good time, Philadelphia will have a better idea of what they could get in return through a potential trade involving Foles, but for now, at least they know Denver can be crossed off the list of potential destinations as a result of the Flacco deal.