Philadelphia Phillies Rumors: Executives weigh in on Manny Machado joining team
According to one recent report, many executives around the league believe the Philadelphia Phillies are the favorites to land Manny Machado in free agency.
For months, the Philadelphia Phillies have been considered one of the top landing spots for Bryce Harper or Manny Machado in free agency since unlike most team, they had the money to spend for a hefty contract.
In fact, there has even been some discussion about the possibility of the Phillies landing both players, but since that seems a little unrealistic, the team would obviously be thrilled just to land one of these stars.
Either player would add a much-needed power hitter to Philadelphia's lineup when seeing how inconsistent the offense was for the most part throughout the 2018 season. And while it looks like baseball fans won't find out about where each player ends up for quite some time, there seems to be some early speculation over predicting where Machado ends up.
That's right, according to ESPN's Buster Olney, some baseball executives believe Philadelphia will in fact win the Machado sweepstakes, which would be amazing for the club.
Baseball execs are baseball fans at heart, and they wonder, too, about where Bryce Harper and Manny Machado will sign. Most common guesses — informed speculation — that I've heard from folks within the game: Machado to the Phillies, Harper back to the Nationals.

— Buster Olney (@Buster_ESPN) November 29, 2018
Obviously, the Phillies will have some competition to deal with over these next few weeks since there's a reason why Machado is considered one of the hottest free agents from this year's class. But just hearing Olney discuss how executives are guessing Machado ends up in Philadelphia shows how aggressive this team is going to be in free agency.
Deep down, the Phillies always knew this was going to be the offseason in which they had the opportunity to make a major splash when looking at all of the money they would have to spend, giving them a major advantage over other teams.
Machado is going to solve all of Philadelphia's problems when looking at some of the other areas still in need of improvement, but at least it would be a starting point when it comes to getting on the necessary track to compete in 2019.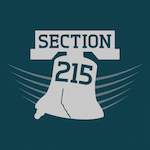 If Machado were to in fact choose the Phillies as his new team, this would be a clear sign that he believes they truly would have what it takes to compete for a World Series title, especially if they were to add a few other players as well before Opening Day.