Philadelphia Union: The Time to Win is Now!
It's plain and simple, the Philadelphia Union need to win these last two games to give them a strong chance of making the MLS Playoffs.
After a five-game stretch in which Philadelphia had a record of 0-2-3, the Philadelphia Union have also seen their place in the final playoff spot taken by D.C. United. The Philadelphia Union have also been outscored 10-4 in those five games, most recently falling to the New York Red Bulls 3-2 on the road last Saturday.
With two matches against Orlando City and NYRB respectively at home, Jim Curtin's side need to earn maximum points for a real chance at making the playoffs for the first time since 2011.
Chris Pontius has been a true leader for the Union this season, leading the team in goals with 12. Pontius, 29, has valuable experience in the league and definitely will be counted on to produce for the club in these two final matches.
The backline, for the most part, has built a strong chemistry with one another and I think that chemistry will be key to keeping Orlando and New York off the scoreboard these final two weeks. Keegan Rosenberry has been a nice surprise as a rookie, featuring in 32 league matches and scoring twice. Richie Marquez looks to be the leader of the backline, starting 31 matches and also netting twice. However, the veteran of the back-line is Fabinho, as the 31-year old will need to create chances down the left-flank. The back-line will be busy the last two weeks having to keep Orlando's Cyle Larin (14 goals) and NYRB's Bradley Wright-Phillips (21 goals) off the scoreboard.
Summer signing Alejandro Bedoya has brought some skill to the bunch since he was signed from F.C. Nantes. In eight matches, he has scored once, but he fits in well with the midfield. However, Bedoya may not be ready to go in the final two matches, after leaving USMNT camp this past week due to a strained rib suffered against NYRB.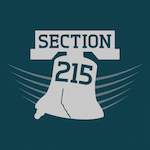 Most importantly, in these final two matches. the Philadelphia Union will need to have good forward play from C.J. Sapong and Fabian Herbers. Sapong has netted seven goals in 29 matches this season, but has not scored since August 13th. Herbers has scored three goals as a rookie, but also chipped in six assists. I feel the attacking threat of these two need to be better going forward for the Union to have a chance of making the postseason.
In years past, the Union may have tried to sneak in the playoffs on the final weeks of the season. This year, the Union need to show that they belong in the playoffs, with dominating showings against two of the top Eastern Conference teams.