Two weeks ago, Johnny Manziel appeared to have reached the point where a majority of the public, myself included, had given into the fact that he had the potential to be scary good if he was selected into a situation like the Texans. While Manziel's hands were measured at 9 7/8" (by far larger than Teddy Bridgewater's hands), the fact that he didn't reach 6′ tall (which shouldn't have surprised too many people), lowered his draft stock in the minds of many.
Given that the Fansided mockdraft simulator is updated daily, the combine results have been thrown in, and despite Manizel's hand size and impressive 4.68 40 yard dash time, him falling shy of six feet led to him falling in a Brady Quinn-esque way in the draft.
The Eagles own the number 22 pick, and as much as most of us believe that Nick Foles is likely the long-term answer and has earned the chance to start next season, the idea of a quarterback like Manziel, who can extend the play, and run the read-option, in Chip Kelly's offense is scary. But I don't see the Eagles making it anything more than an idea.
While the option of trading up for Manziel in the late-teens may end up being available to the Eagles, I believe that Chip Kelly, Howie Roseman and company, will make the smart choice and stick to addressing defensive concerns or continuing to building on their receiving core (way less likely after last week) in the first round, rather than selecting a player that plays a position that they might already have the answer to on their roster.
With that in mind, in today's mock draft I have the Eagles allowing Manziel to be taken by the Arizona Cardinals at the 20th pick, and sitting back and assessing their needs. While this free-agency class features the likes of Jairus Byrd, Ryan Clark, Antoine Bethea, and Donte Whitner at the safety position, there is no guarantee that the Eagles will decide to sign any of the bigger name safeties, especially given their recent free-agent strikeouts on secondary players.
So for the sake of today's draft, let's say that the Eagles maybe sign a veteran like Mike Adams, but aren't committed to starting him at safety or even giving him a roster spot. At 22, the Eagles decide that they want to go draft a safety, but the way the draft board is developing, taking either Louisville's Calvin Pryor or Florida State's LaMarcus Joyner, would be a reach at 22. Very few teams will look at a position like safety, which tends to be very hit-or-miss in the draft, and has a very good free-agent class, and decide that is the area where they need to address in the first round. With a player like Alabama's C.J. Mosely still on the board, that scenario becomes even less likely.
At that point, the Eagles decide that while it is a slight risk to trade down a few picks, most teams will have addressed their safety needs in free-agency, and they can move down a few picks, still get the player they want, and collect another draft pick. The Eagles are able to complete a trade with the Cleveland Browns that lands them the number 26 pick (originally owned by the Indianapolis Colts prior to the Trent Richardson trade) and let's say a fifth-round pick. Joyner ultimately does come off the board before the Eagles get to pick, but Louisville's Calvin Pryor, who is slightly bigger than Joyner, is selected by the Eagles with the 26th pick.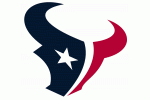 1. Houston Texans
Teddy Bridgewater
Quarterback, Louisville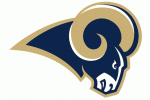 2. St. Louis Rams (from Washington)
Jake Matthews
Offensive Tackle, Texas A&M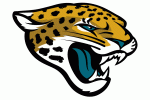 3. Jacksonville Jaguars
Jadeveon Clowney
Defensive End, South Carolina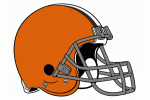 4. Cleveland Browns
Sammy Watkins
Wide Receiver, Clemson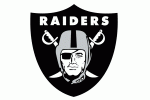 5. Oakland Raiders
Blake Bortles
Quarterback,UCF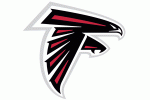 6. Atlanta Falcons
Khalil Mack
Outside Linebacker, Buffalo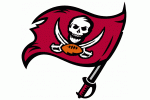 7. Tampa Bay Buccaneers
Kony Ealy
Defensive End, Missouri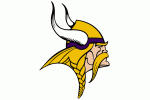 8. Minnesota Vikings
Derek Carr
Quarterback, Fresno State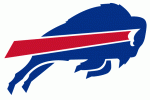 9. Buffalo Bills
Ha'Sean (Ha-Ha) Clinton-Diz
Safety, Alabama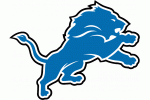 10. Detroit Lions
Mike Evans
Wide Reciever, Texas A&M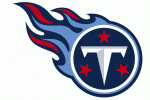 11. Tennessee Titans
Anthony Barr
Outside Linebacker, UCLA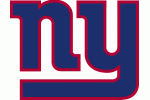 12. New York Giants
Jason Verrett
Cornerback, TCU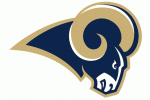 13. St. Louis Rams
Darqueze Dennard
Cornerback, Michigan State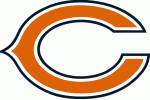 14. Chicago Bears
Timmy Jernigan
Defensive Tackle, Florida State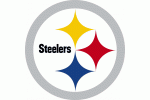 15. Pittsburgh Steelers
Greg Robinson
Offensive Tackle, Auburn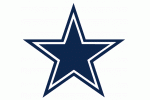 16. Dallas Cowboys
Aaron Donald
Defensive Tackle, Pitt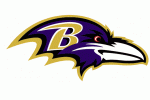 17. Baltimore Ravens
Jordan Matthews
Wide Reciever, Vanderbilt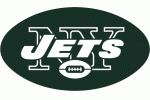 18. New York Jets
Kelvin Benjamin
Wide Reciever, Florida State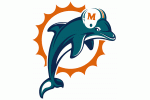 19. Miami Dolphins
Zack Martin
Offensive Tackle, Notre Dame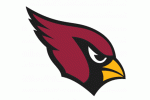 20. Arizona Cardinals
Johnny Manziel
Quarterback, Texas A&M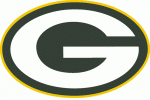 21. Green Bay Packers
Austin Seferian-Jenkins
Tight-End, Washington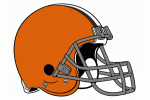 22. Cleveland Browns (pick from Philadelphia) (original pick from Indianapolis)
Xavier Su'A-Filo
Guard, UCLA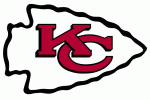 23. Kansas City Chiefs
C.J. Mosely
Middle Linebacker, Alabama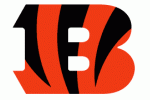 24. Cincinnati Bengals
LaMarcus Joyner
Safety, Florida State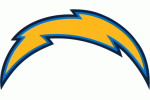 25. San Diego Chargers
Morgan Moses
Offensive Tackle, Virginia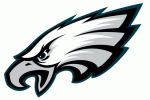 26. Philadelphia Eagles (pick from Cleveland) (original pick from Indianapolis)
Calvin Pryor
Safety, Louisville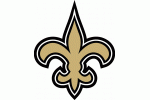 27. New Orleans Saints
Dee Ford
Outside Linebacker, Auburn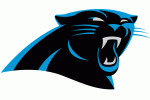 28. Carolina Panthers
Taylor Lewan
Offensive Tackle, Michigan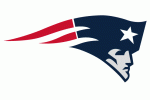 29. New England Patriots
Eric Ebron
Tight-End, North Carolina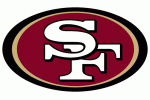 30. San Francisco 49ers
Justin Gilbert
Cornerback, Oklahoma State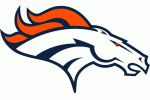 31. Denver Broncos
Marqise Lee
Wide Reciever, USC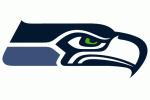 32. Seattle Seahawks
Odell Beckham Jr.
Wide Receiver, LSU
Again, I don't have a way to look into the future. At this point, it appears that the Eagles may be heading into free-agency with a good chance to sign a player like Jairus Byrd, to fill ONE of the vacancies that they have at safety. Signing Byrd, or another high profile free agent safety, is going to take a very lucrative deal. With the lucrative deal comes the expectation that you are going to sure up the free safety position.
Even in the circumstance that the Eagles do sign one big free-agent, Nate Allen is still a free-agent, and unless you are content with Patrick Chung or Earl Wolff starting again next year, the Eagles still have a hole at strong safety. Chung is under contract for two more seasons, so he will have to remain here as a backup, which will be much to the chagrin of the fanbase. Wolff was a fifth-round pick last April, and while he performed at a proficient level this year, championship teams aren't starting a guy like Earl Wolff in their secondary. Maybe in a few years when he has a chance to develop more as a player he will make sense as a starter, but if the Eagles want to take a step towards being an elite contender in the NFC in 2014, then adding another safety who has great physical tools like Pryor makes the most sense.
Of course, signing a player like Byrd and then re-signing Nate Allen isn't impossible, but given the fact that general manager Howie Roseman likes to build through the draft, and it isn't like Nate Allen is anything more than average, I'm not sure why you wouldn't look to improve the position with a guy like Pryor.
Pryor (6'2", 208 pounds) will have to make the adjustment to playing on the weak side as a strong safety, but having watched a good amount of his college tape, I feel like having him and Byrd back in the secondary could cover any holes that the Eagles have in the linebacking core. Byrd would be more of the cover guy, who can also force turnovers, and Pryor could bring the Eagles their own "legion of boom" factor with the way he hits. Not to mention, Pryor is well above average in coverage.
I'm not sure if the Eagles plan to spend on a free-agent safety, but even if they do they will need another safety. I think the idea that they will have to take a safety no matter what, makes this my most realistic mock draft so far. Taking a safety like Pryor will fill a hole, and be an upgrade, regardless of how the Eagles approach free-agency.