Every Monday between the Championship Monday until the May 8th NFL Draft, Section 215′s Tim Kelly will run a simulated mock draft using Fansided's mock draft tool. The goal of the mock drafts is to try to give Eagles fans an understanding of which NFL prospects have the best opportunity to be wearing midnight green next fall.
After two disastrous seasons of Nnamdi Asomugha and Dominique Rodgers-Cromartie getting burned by opposing receivers (especially Victor Cruz), the signings of Bradley Fletcher and Cary Williams gave the Eagles a duo of two solid cover-corners for the first time since Lito Sheppard and Sheldon Brown were paired together in the mid-2000's.
Still, the Eagles defense had a feeling of bend, but don't break—which left fans to wonder whether there was another corner that the team could add to turn the defense from bend, but don't break, to not even bending at all.
The Eagles first concern in the secondary this off-season will more than certainly be the safety position, as Patrick Chung playing safety against the Saints may have ultimately prevented the team's first playoff win in five years, but with a deep free-agent class at the position (Jairus Byrd, Ryan Clark, Antoine Bethea, and Donte Whitner highlight the class), it's fair to wonder whether the Eagles will take care of the safety position prior to the draft.
Earl Wolff, who started when healthy, certainly didn't have a bad rookie season, but he didn't show me enough to not at least consider an upgrade at the position. I just believe that in an off-season where the Eagles could really stand to add a veteran lockdown defender, safety may very well be the position to do so at in free-agency.
So when you take a look at this week's mock draft, keep in mind that I am doing mock draft's every week. That means that each week, I head into the draft with an agenda. This week's agenda was trying to find a cornerback in the scenario where the Eagles have restructured Trent Cole's deal (meaning outside linebacker isn't a pressing need), kept DeMeco Ryans (taking middle linebacker out of the mix), and signed a free-agent safety that at the very least will compete with Earl Wolff for the starting job, if not outright be guaranteed the job. To me, in a fairly cornerback-rich draft, that leaves corner as the most pressing upgrade that the Eagles could make, which lead to these draft results.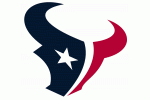 1. Houston Texans
Johnny Manziel
Quarterback, Texas A&M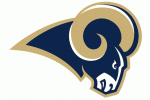 2. St. Louis Rams (from Washington)
Jake Matthews
Offensive Tackle, Texas A&M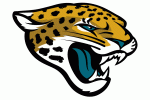 3. Jacksonville Jaguars
Jadeveon Clowney
Defensive End, South Carolina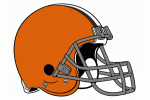 4. Cleveland Browns
Derek Carr
Quarterback, Fresno State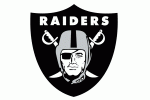 5. Oakland Raiders
Teddy Bridgewater
Quarterback, Louisville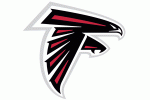 6. Atlanta Falcons
Khalil Mack
Outside Linebacker, Buffalo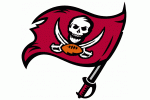 7. Tampa Bay Buccaneers
Kyle Van Noy
Outside Linebacker, BYU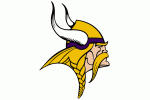 8. Minnesota Vikings
Sammy Watkins
Wide Receiver, Clemson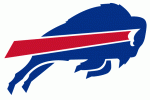 9. Buffalo Bills
Ha'Sean (Ha-Ha) Clinton-Dix
Offensive Tackle, Safety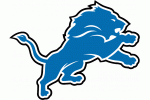 10. Detroit Lions
Mike Evans
Wide Receiver, Texas A&M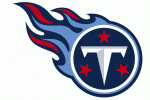 11. Tennessee Titans
Anthony Barr
Outside Linebacker, UCLA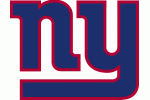 12. New York Giants
Justin Gilbert
Cornerback, Oklahoma State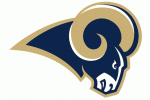 13. St. Louis Rams
Dee Ford
Defensive End, Auburn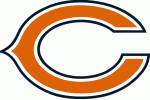 14. Chicago Bears
Louis Nix III
Defensive Tackle, Notre Dame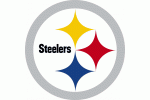 15. Pittsburgh Steelers
Greg Robinson
Offensive Tackle, Auburn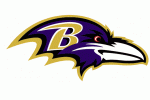 16. Baltimore Ravens
Aaron Donald
Defensive Tackle, Pitt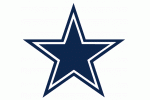 17. Dallas Cowboys
Jordan Matthews
Wide Receiver, Vanderbilt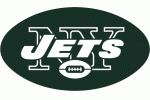 18. New York Jets
Marqise Lee
Wide Receiver, USC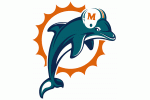 19. Miami Dolphins
Zack Martin
Offensive Tackle, Notre Dame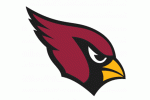 20. Arizona Cardinals
Blake Bortles
Quarterback, UCF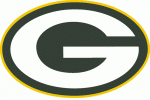 21. Green Bay Packers
Eric Ebron
Tight-End, North Carolina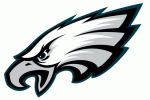 22. Philadelphia Eagles
Darqueze Dennard
Cornerback, Michigan State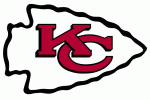 23. Kansas City Chiefs
C.J. Mosley
Outside Linebacker, Alabama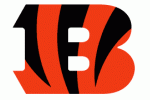 24. Cincinnati Bengals
Calvin Pryor
Safety, Louisville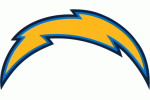 25. San Diego Chargers
Kony Ealy
Defensive End, Missouri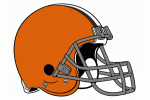 26. Cleveland Browns (from Indianapolis)
Davante Adams
Wide Receiver, Fresno State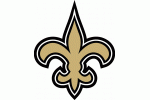 27. New Orleans Saints
Ryan Shazier
Outside Linebacker, Ohio State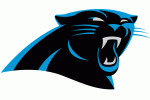 28. Carolina Panthers
Taylor Lewan
Offensive Tackle, Michigan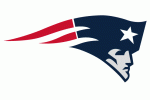 29. New England Patriots
Ra'Shede Hageman
Defensive Tackle, Minnesota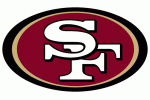 30. San Francisco 49ers
Timmy Jernigan
Defensive Tackle, Florida State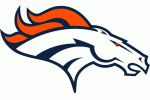 31. Denver Broncos
Loucheiz Purifoy
Cornerback, Florida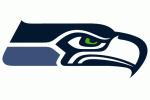 32. Seattle Seahawks
Cyrus Kouandjio
Offensive Tackle, Alabama
Darqueze Dennard is the reigning Jim Thorpe award winner (best defensive back in America) and was a unanimous All-American in his fourth and final season with the Michigan State Spartans. He is 5'11 (slightly smaller than both Williams and Fletcher), and 197 pounds, which would put him right in between the weights of Williams and Fletcher.
Similar to both of the two, he makes up for the fact that he isn't much more than average height, by using playing a very physical type of coverage, which consistently showed up in the film that I watched of Dennard. That physicality meant that even on plays where the receivers that he covered got open, he didn't get burned (normally only giving up 5-15 yard gains), and was able to keep the play in check by making the tackle almost immediately.
The one thing that truly separates Dennard from both Fletcher and Williams, is the fact that he has the ability to change the course of the game by forcing an interception. His four picks in 2013, were just one less than the five that Fletcher and Williams combined for in 2013. Had Fletcher and Williams been able to force teams into turnovers a bit more frequently, the Eagles defense might have bent a little less, and broke the opponent's offensive gameplan a little bit more. Adding in a few more turnovers, would allow a defense that plays much more than normal defenses (because of the fast-paced offensive scheme that Chip Kelly runs), to get off the field and get a blow a couple more times this season, rather than giving up more points.
Of course, drafting Dennard would almost certainly end the short-tenure in Philadelphia of either Fletcher or Williams. With Brandon Boykin proving his value as one of the most effective nickel corners in the NFL in 2013 (six interceptions and two forced fumbles), the chances that the Eagles would keep three corners above him on the depth chart is minimal at best.
Per Spotrac, Cary Williams 2014 cap hit ($6.41 million) is nearly double the hit that Fletcher will have against the cap in 2014 ($3.65 mil), leading you to think that if there was an odd-man out, it would be Williams.
All that said, Williams being outspoken almost brought a sense of leadership and heart back to an Eagles defense that has really lacked that since Brian Dawkins walked in free-agency after the 2008 season. It would be nice to keep Williams presence in the locker room, but considering Fletcher was slightly better and more healthy in 2013, it's hard to say that he is worth nearly double the cap hit than Fletcher.
My guess in this scenario, is that the Eagles go with Fletcher and Dennard, with Boykin still being used in the nickel, and they decide cut Williams loose to avoid his high cap hit. Dennard would give the Eagles a slight upgrade at the corner position sooner rather than later, and hopefully he would develop into a long-term cog in Billy Davis' defense.
Follow Section 215 on Twitter @Sec215 and like us on Facebook here.
You can follow me on Twitter @TimKelly_215
Tags: Bradley Fletcher Cary Williams Darqueze Dennard Michigan State Philadelphia Eagles