Every Monday between the Championship Monday until the May 8th NFL Draft, Section 215′s Tim Kelly will run a simulated mock draft using Fansided's mock draft tool. The goal of the mock drafts is to try to give fans an understanding of which NFL prospects have the best opportunity to be wearing midnight green next fall.
DeMeco Ryans had four sacks, two interceptions, and 102 totals tackles (good for top 15 in the NFL), and was one of the Philadelphia Eagles' unquestioned locker-room leaders in Chip Kelly's first season in Philadelphia. So what exactly makes Ryans expendable? The fact that he still clearly is a 4-3 linebacker, as he was proficient in most pass defense situations, but lacked the ability to be an effective blitzer or consistently help stop the run, is a start. His $6.7 million cap hit next year would likely be a bigger reason.
It isn't that Ryans wasn't more than serviceable over the past two seasons, and probably the best middle-linebacker that the team has had since Jerimiah Trotter (his second stint), but if it comes down to cutting Ryans or Brent Celek, and the Eagles can take a potential franchise middle-linebacker in the draft, I know which route I'm taking. The same scenario may present itself if the Eagles come down to keeping Trent Cole (who remember is an OLB now) or Ryans. In all likelyhood, the Eagles will be have more than enough options in the draft to replace either, so a decision on the future of either Ryans or Cole would likely come after the Eagles asses what they landed in the draft.
In the case of if the Eagles chose to keep Ryans over Celek, they do still have James Casey on the roster (who is a smaller cap hit than Celek). If Celek is kept, then Casey's short-lived Eagles career would likely come to a conclusion, as he would be shown the door.
But as I said before, I think that the only way that the Eagles keep Trent Cole (unless he accepts a pay-cut, as he has a $6.6 million cap hit next year), is if the Eagles find another option at middle linebacker, and choose to cut DeMeco Ryans instead of him. In this week's mock draft, that is exactly what happened, as Alabama's C.J. Mosley fell to the Eagles at number 22.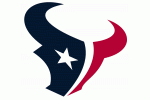 1. Houston Texans
Blake Bortles
Quarterback, University of Central Florida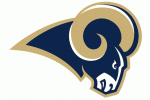 2. St. Louis Rams (from Washington)
Jake Matthews
Offensive Tackle, Texas A&M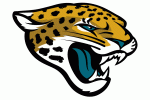 3. Jacksonville Jaguars
Teddy Bridgewater
Quarterback, Louisville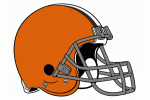 4. Cleveland Browns
Sammy Watkins
Wide Receiver, Clemson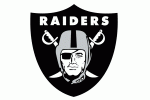 5. Oakland Raiders
Johnny Manziel
Quarterback, Texas A&M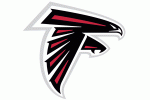 6. Atlanta Falcons
Stephon Tuitt
Defensive End, Notre Dame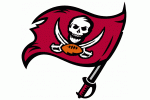 7. Tampa Bay Buccaneers
Jadeveon Clowney
Defensive End, South Carolina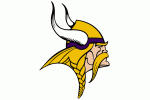 8. Minnesota Vikings
Mike Evans
Wide Receiver, Texas A&M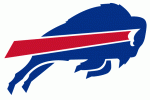 9. Buffalo Bills
Greg Robinson
Offensive Tackle, Auburn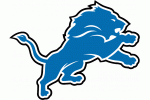 10. Detroit Lions
Anthony Barr
Outside Linebacker, UCLA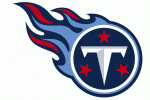 11. Tennessee Titans
Khalil Mack
Outside Linebacker, University of Buffalo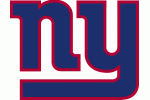 12. New York Giants
Darqueze Dennard
Cornerback, Michigan State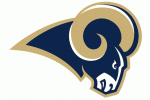 13. St. Louis Rams
Ryan Shazier
Outside Linebacker, Ohio State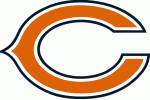 14. Chicago Bears
Timmy Jernigan
Defensive Tackle, Florida State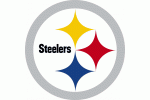 15. Pittsburgh Steelers
Cyrus Kouandjio
Offensive Tackle, Alabama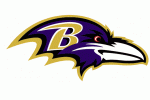 16. Baltimore Ravens
Louis Nix III
Defensive Tackle, Notre Dame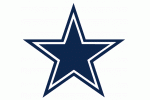 17. Dallas Cowboys
Allen Robinson
Wide Receiver, Penn State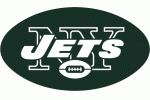 18. New York Jets
Eric Ebron
Tight-End, North Carolina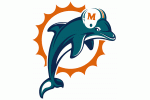 19. Miami Dolphins
Cyril Richardson
Guard, Baylor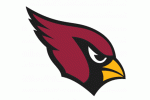 20. Arizona Cardinals
Taylor Lewan
Offensive Tackle, Michigan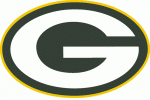 21. Green Bay Packers
Austin Seferian-Jenkins
Tight-End, Washington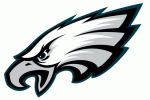 22. Philadelphia Eagles
C.J. Mosley
MLB, Alabama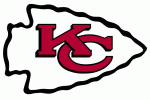 23. Kansas City Chiefs
Marqise Lee
Wide Receiver, USC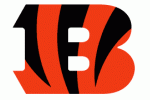 24. Cincinnati Bengals
Kyle Van Noy
Outside Linebacker, BYU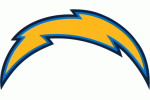 25. San Diego Chargers
Trent Murphy
Defensive End, Stanford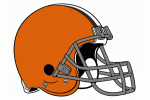 26. Cleveland Browns (from Indianapolis)
Derek Carr
Quarterback, Fresno State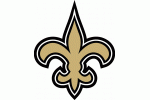 27. New Orleans Saints
Jason Verrett
Cornerback, TCU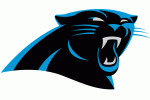 28. Carolina Panthers
Jordan Matthews
Wide Receiver, Vanderbilt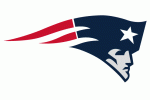 29. New England Patriots
Jace Amaro
Tight-End, Texas Tech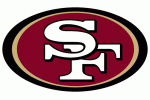 30. San Francisco 49ers
Bradley Roby
Cornerback, Ohio State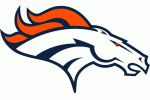 31. Denver Broncos
Loucheiz Purifoy
Cornerback, Florida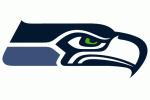 32. Seattle Seahawks
David Yankey
Guard, Stanford
This was a tough pick for me to make because the Eagles could keep Ryans at middle linebacker and decide to go after a receiver like USC's Marqise Lee. The reason I chose to go with Mosley over Lee is because Lee is only 6'0 and 195 pounds, and if the Eagles are going to use a pick on a wideout, when they really don't have to, it has to be someone big that can go over the middle and still has good speed (enter Mike Evans), and would give them something that they can't get out of re-signing Jeremy Maclin or Riley Cooper instead. I don't view Lee as that type of upgrade, even though he might be a more polished receiver than a guy like Evans.
Mosley is solid against the run-game and seems to be more of a fit into the 3-4 defense than Ryans. Out of all the linebackers in this draft, perhaps none will be able to cover any receiver, running-back, or tight-end that comes over the middle. Ryans wasn't horrendous in pass coverage, but he certainly wasn't much more than average. I think that Mosley would be an improvement in the pass defense immediately, which has become the most important part of being a middle linebacker. I'm not sure that he would be as good of a tackler, or be an improvement in run defense or blitzing immediately, but I think as Billy Davis worked him into the system, he could grow in those areas. His price tag would also be significantly lower, which would allow the Eagles to plug other holes on the defensive side of the ball.
Mosley played four seasons at Alabama, winning two national titles and gaining experience in the best conference in the NCAA, which makes him even more attractive. He was the 2013 SEC defensive player of the year, and should he fall the Eagles at 22, would look pretty nice in midnight green. If he doesn't fall, then he isn't someone I would move up to take, because the Eagles will still have Ryans to fall back on.
Check out last week's mock draft, where the Eagles selected Texas Tech wideout Mike Evans, here, and stay tuned for our third mock draft next Monday.
*Note- If the NFL moves the Superbowl to Monday (heaven forbid) then there will be no mock draft next Monday.*
Follow Section 215 on Twitter @Sec215 and like us on Facebook here.
You can follow me on Twitter @TimKelly_215
Tags: Alabama Crimson Tide C.J. Mosley DeMeco Ryans Philadelphia Eagles